Fitover Sunglasses
Sourc:The SiteAddtime:2020/2/25 Click:0
What Is Fitover Sunglasses?
Fitover Sunglasses Are Designed To Be Worn Over Prescription Glasses.Our Sunglasses Come In Polarized And Non Polarized Lenses.Polarized Lenses Are Lighter Weight And Remove More Glare.Non Polarized Lenses Make It Easier To Read Digital Device Outside.
How To Choose Fitover Sunglasses?
For Best Fit,Choose A Frame That Is Slightly Larger In Width And Height Than The Frame Of Your Current Prescription Glasses.Here Are Three Steps To Get Your Glasses Measurements Before You Choose A Fitover Sunglasses.
Step 1:Measure Your Prescription Glasses Frame From The Left-Most To The Right-Most.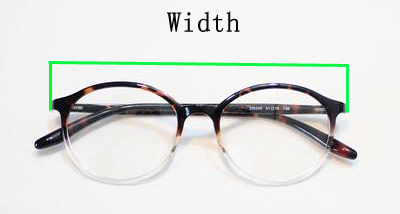 Step 2:Measure The Highest Point Of Your Glasses Frame,It Usually The Middle Of Your Lenses.

Step 3:Use Your Measurement Results To Determine Which Style Fit Your Glasses.